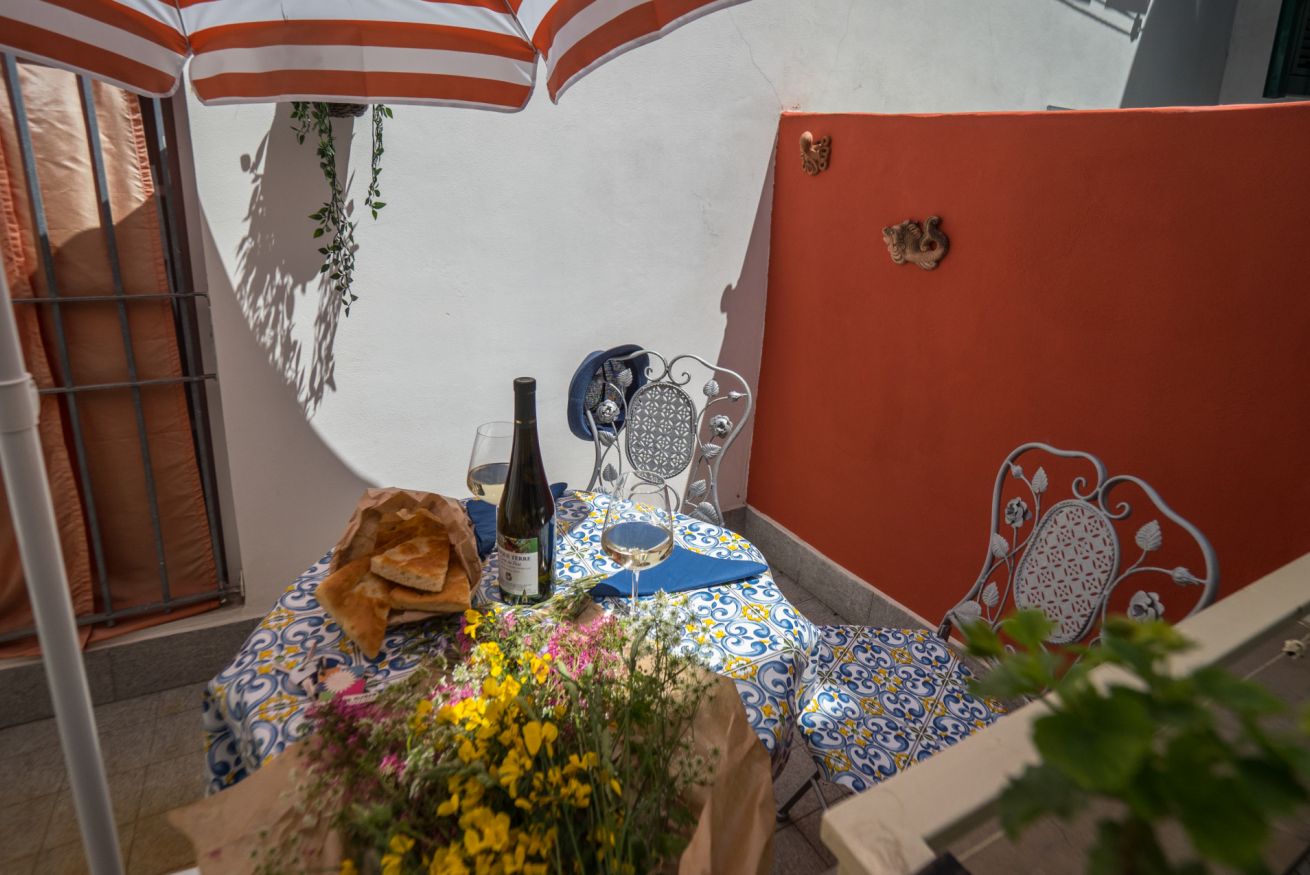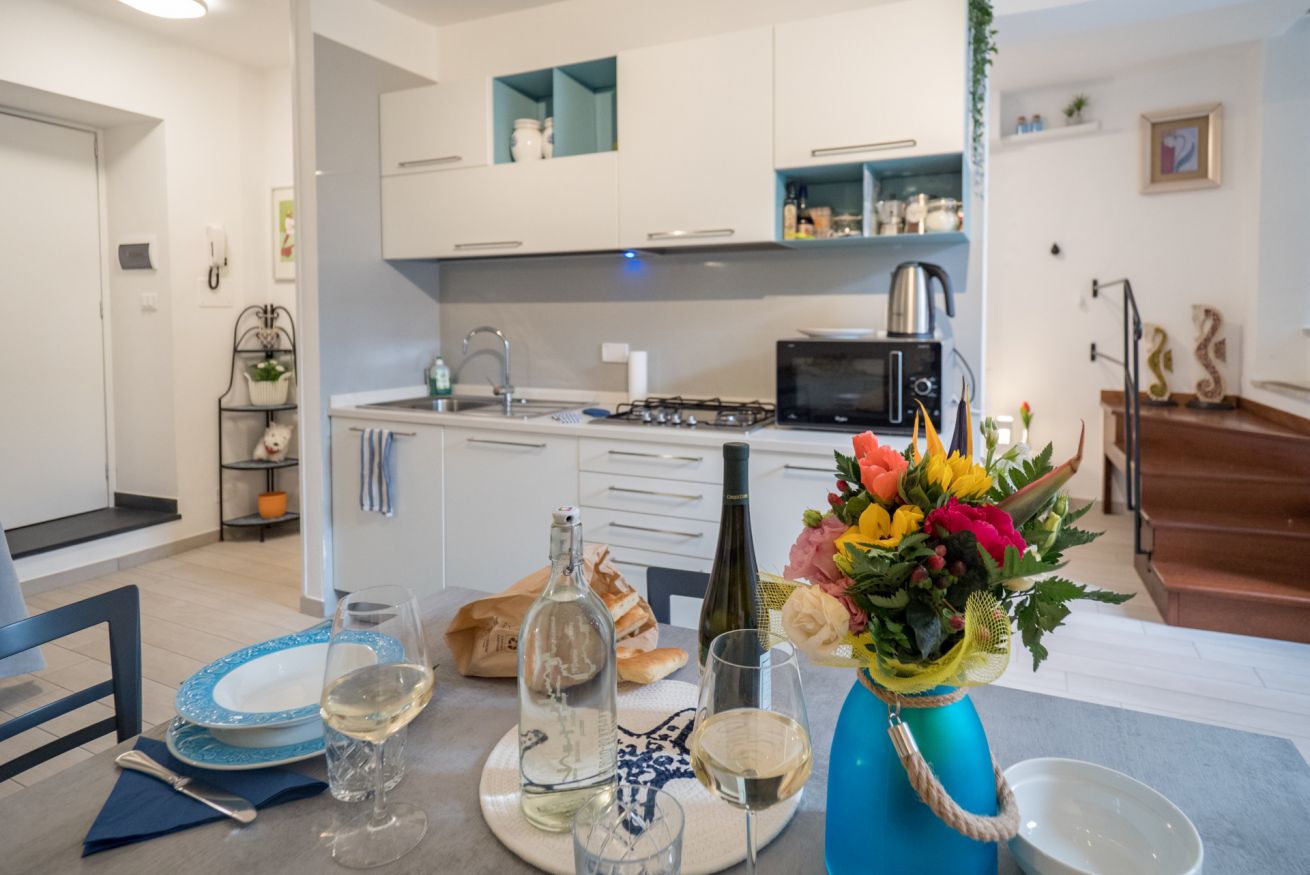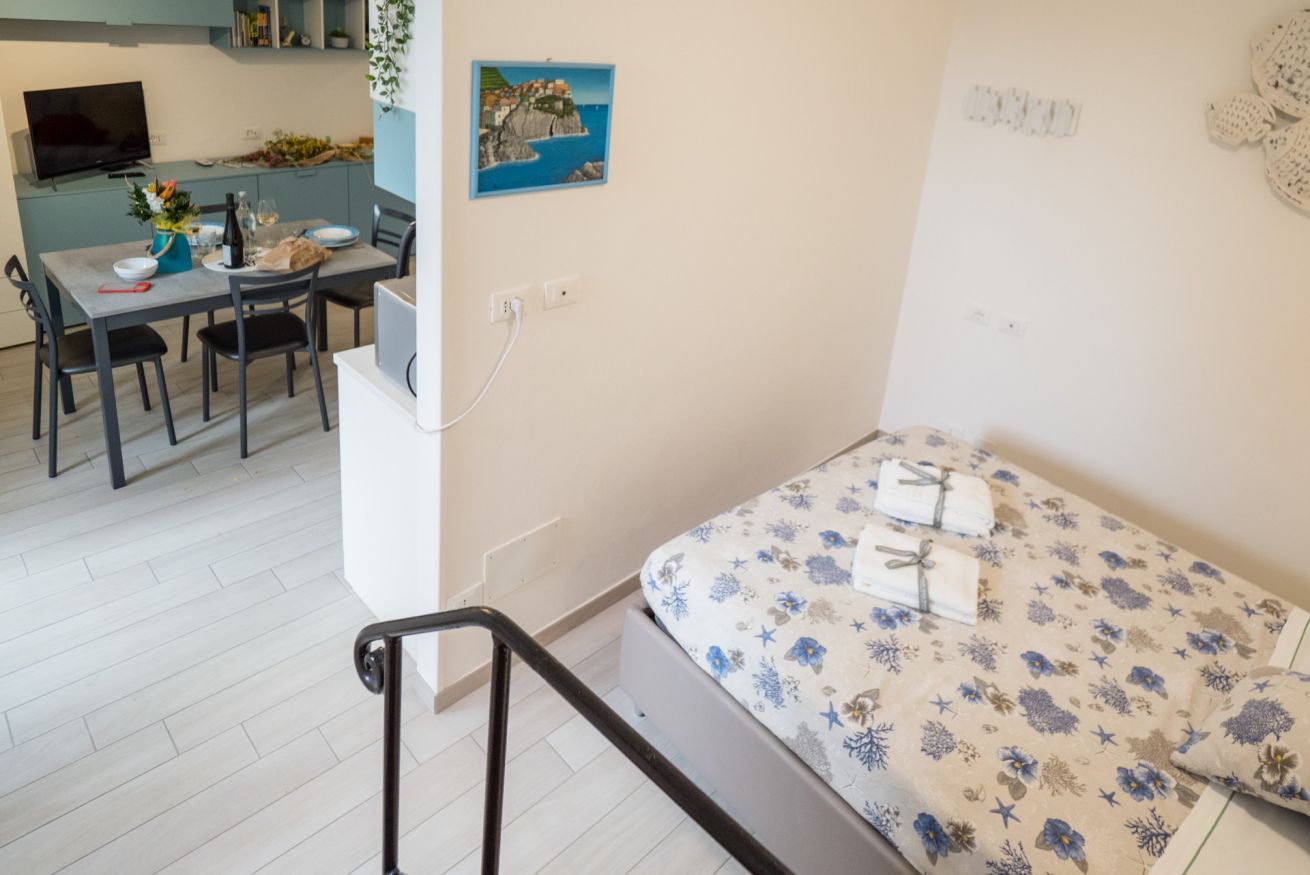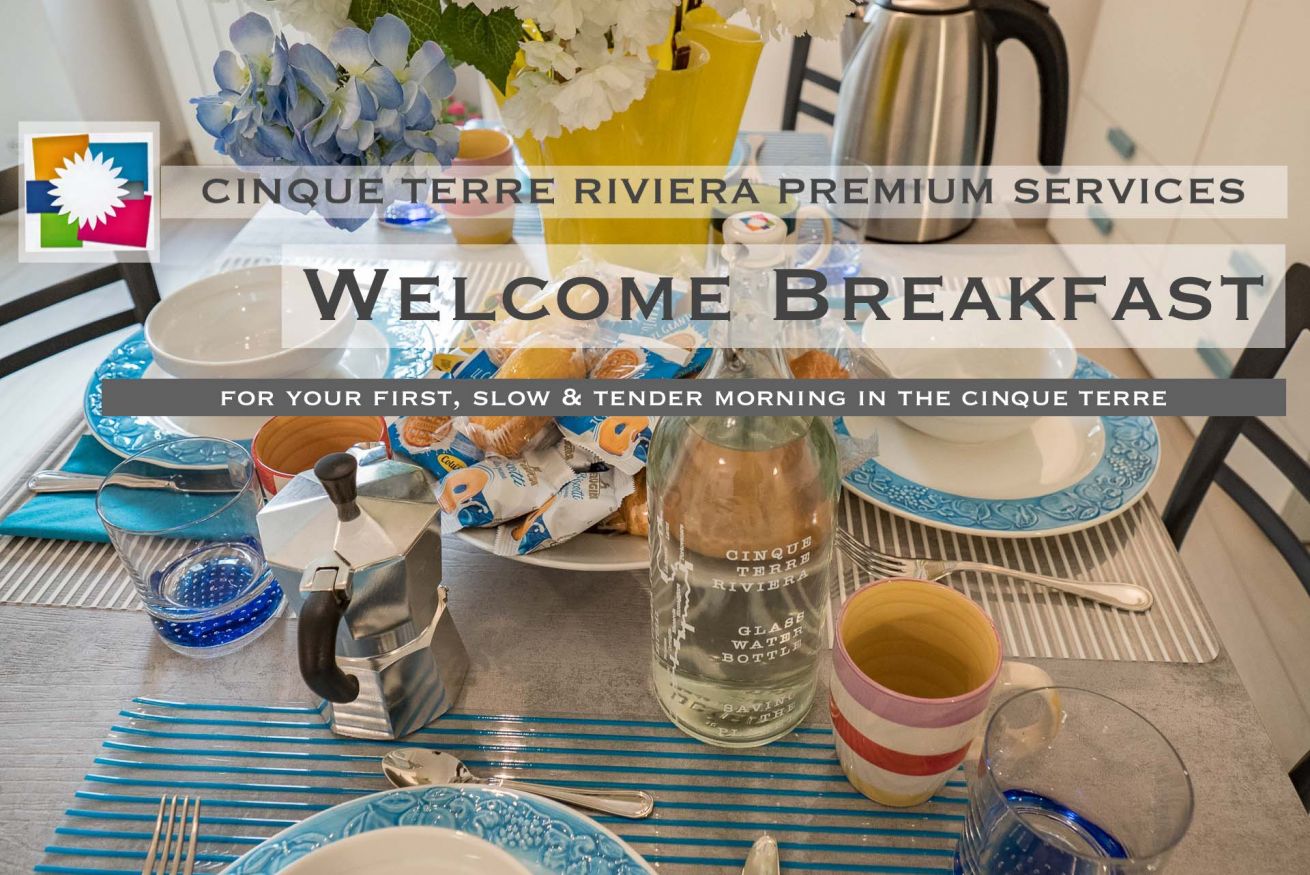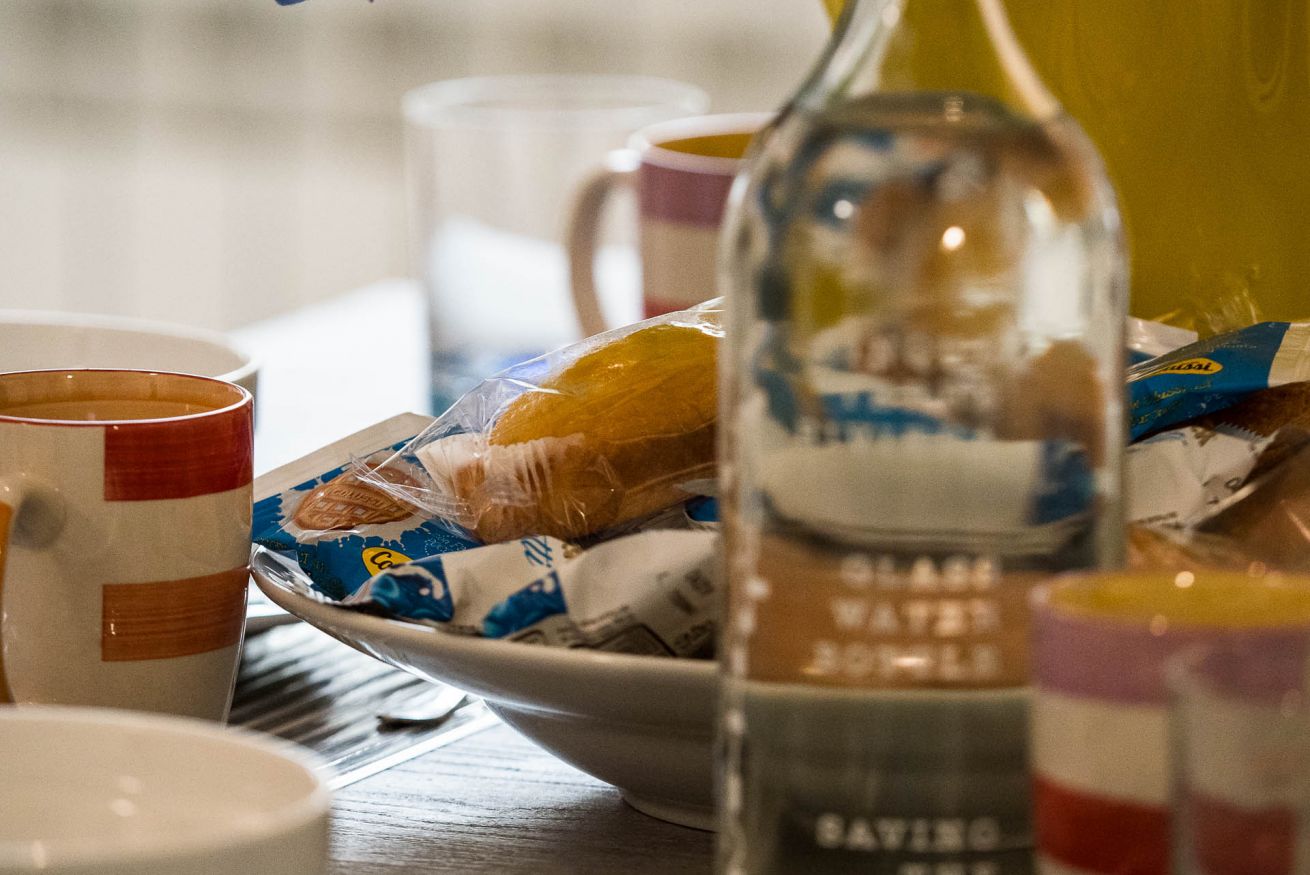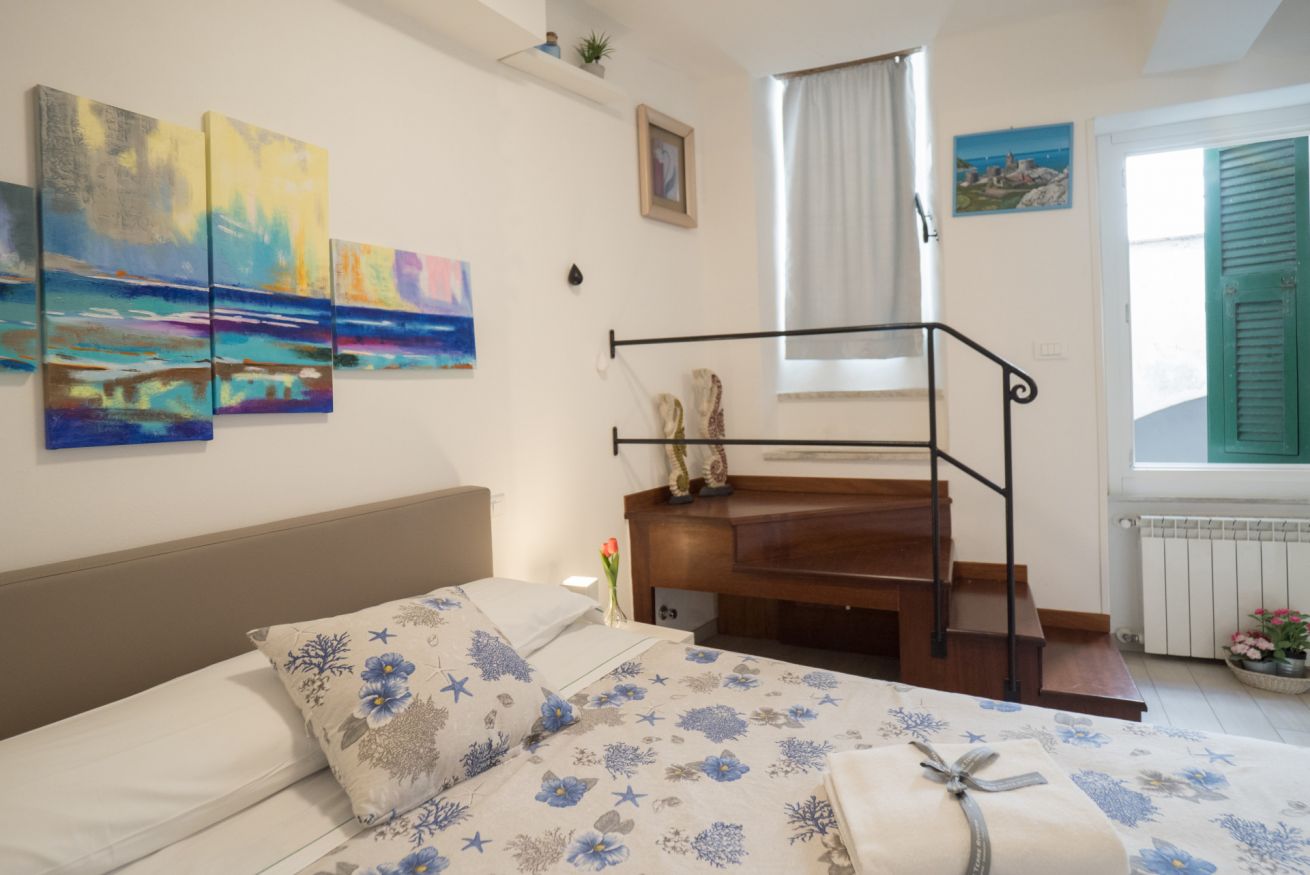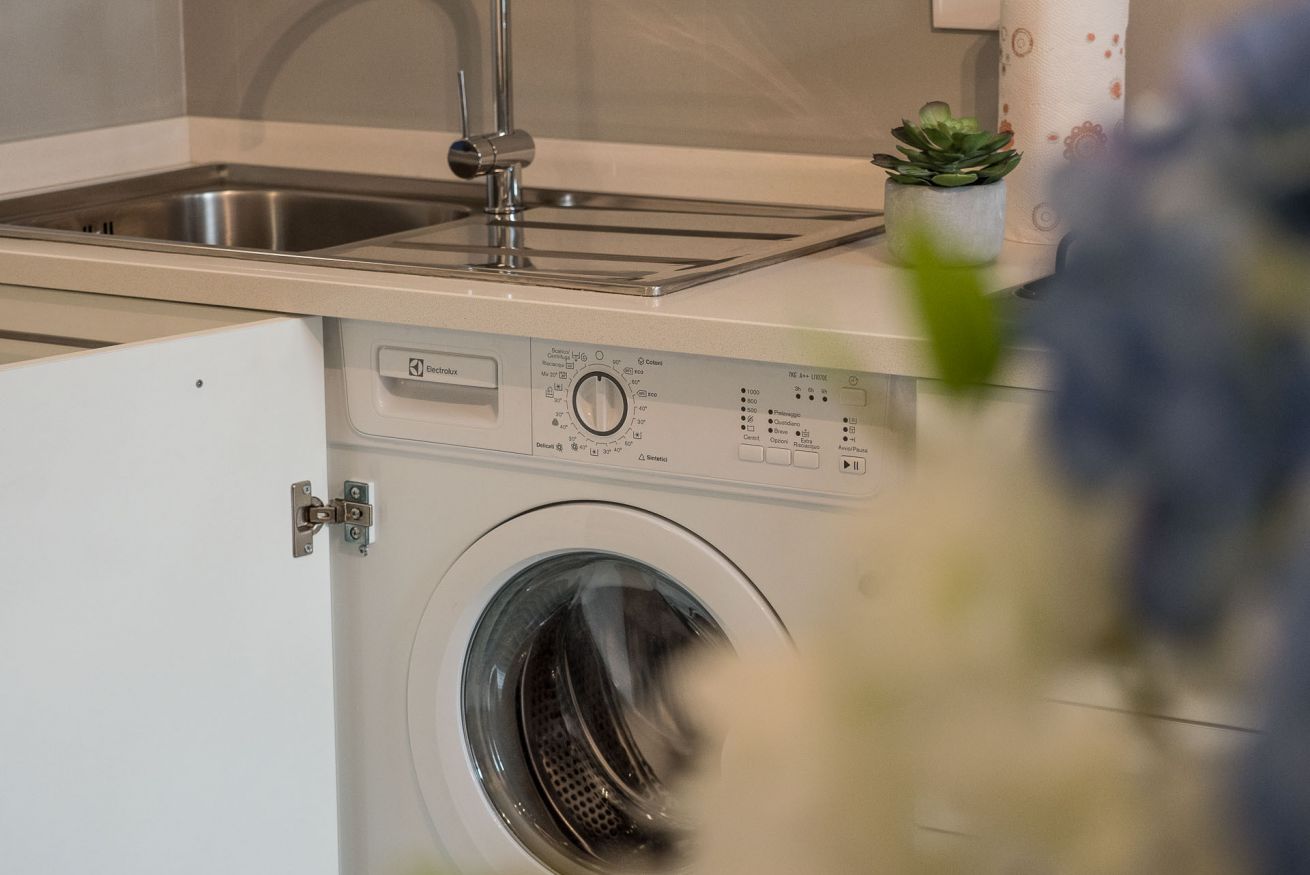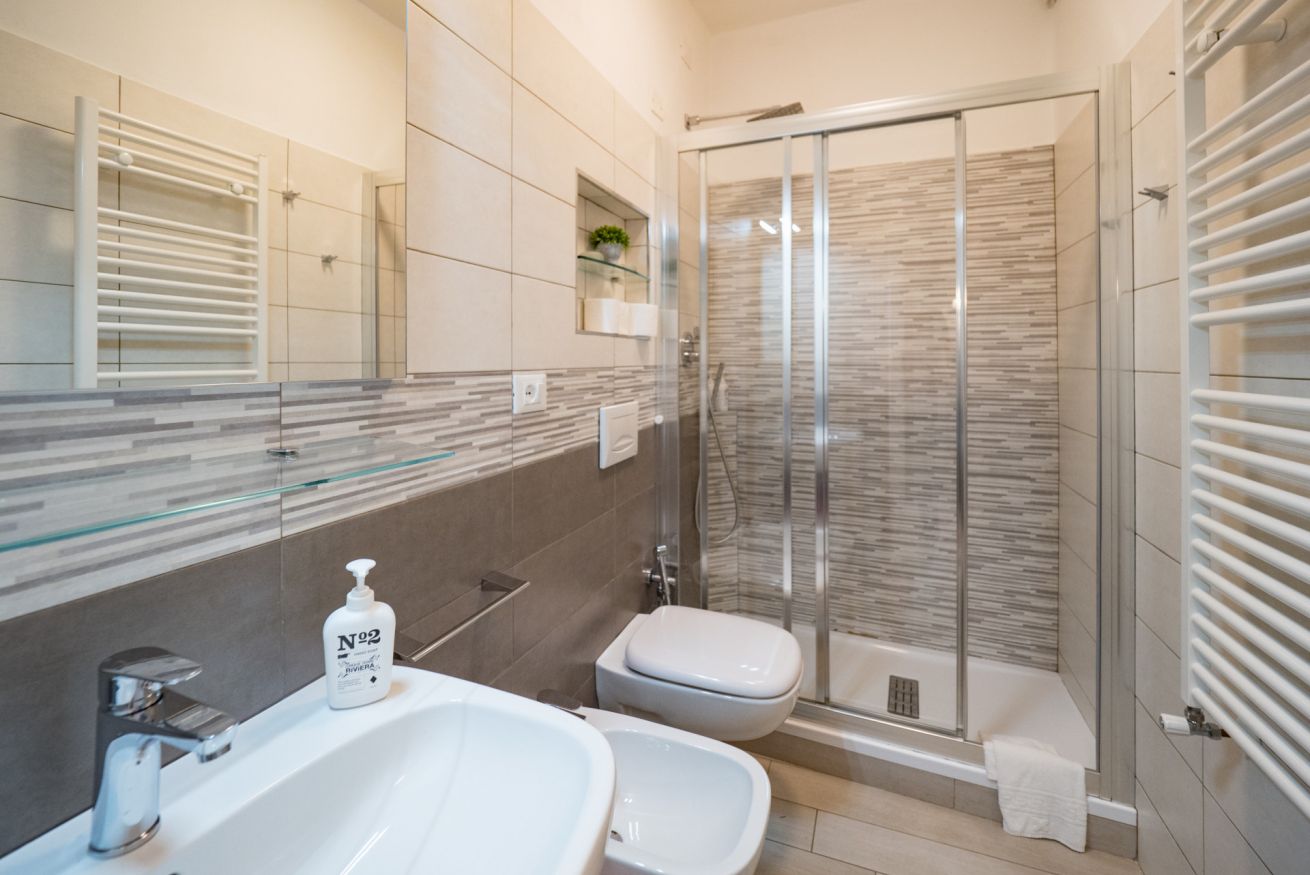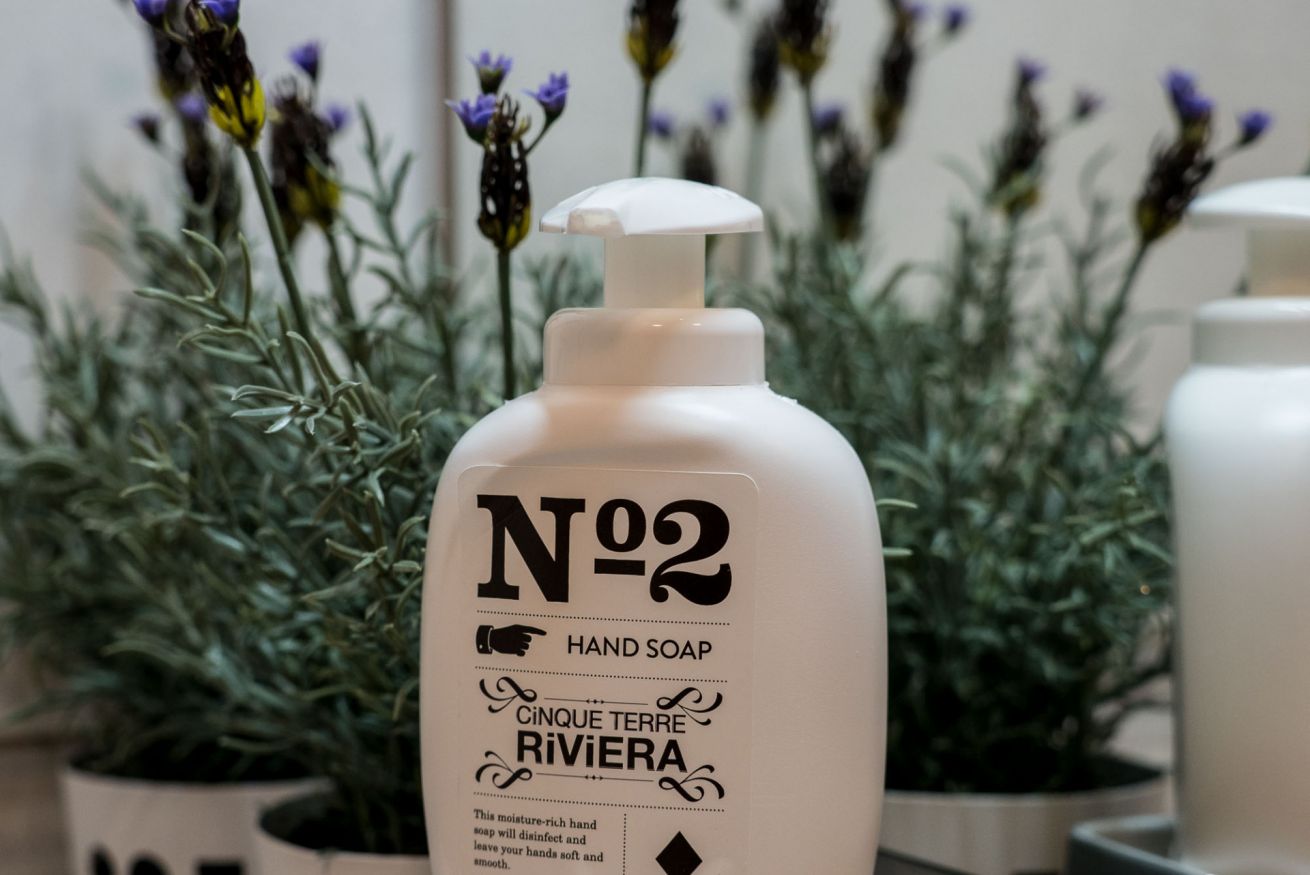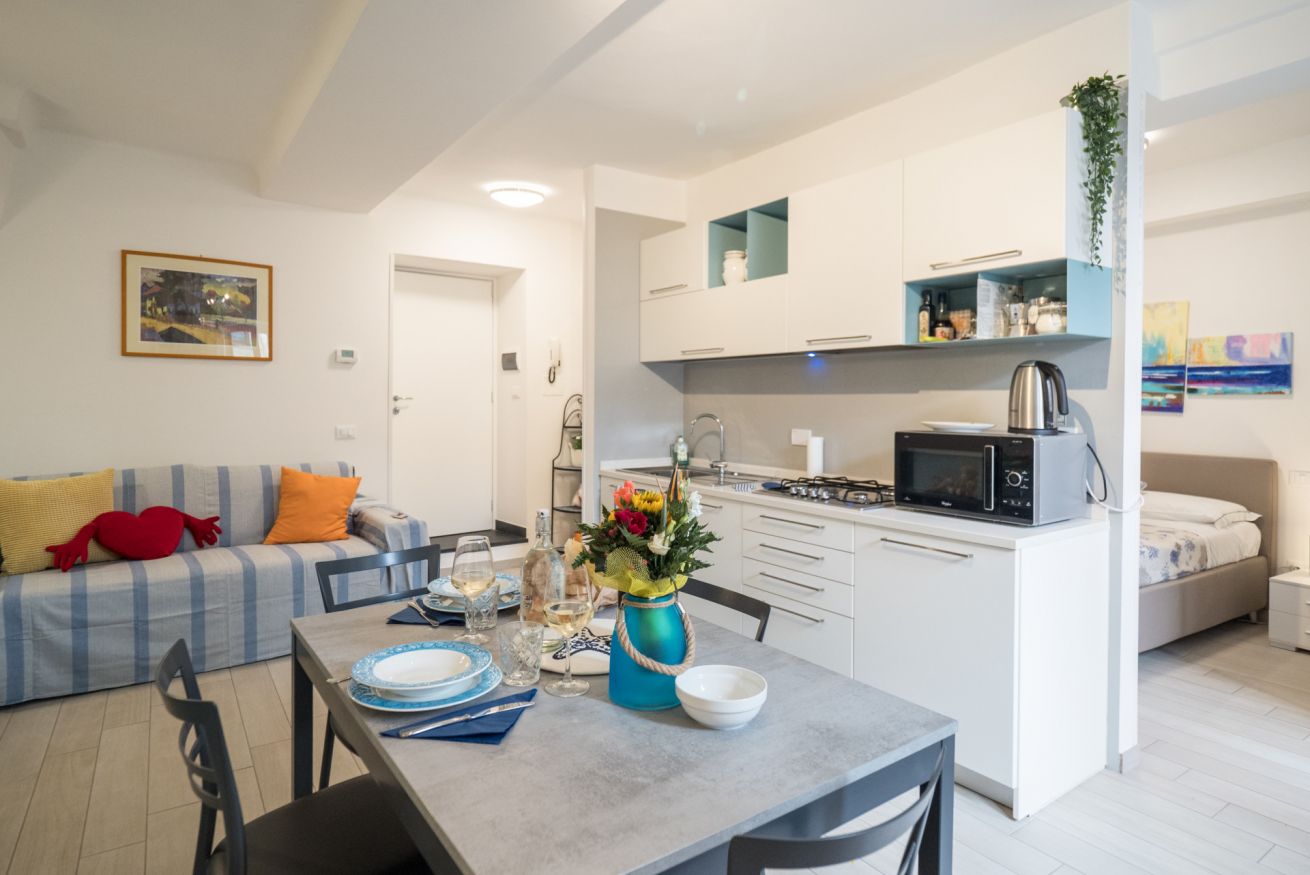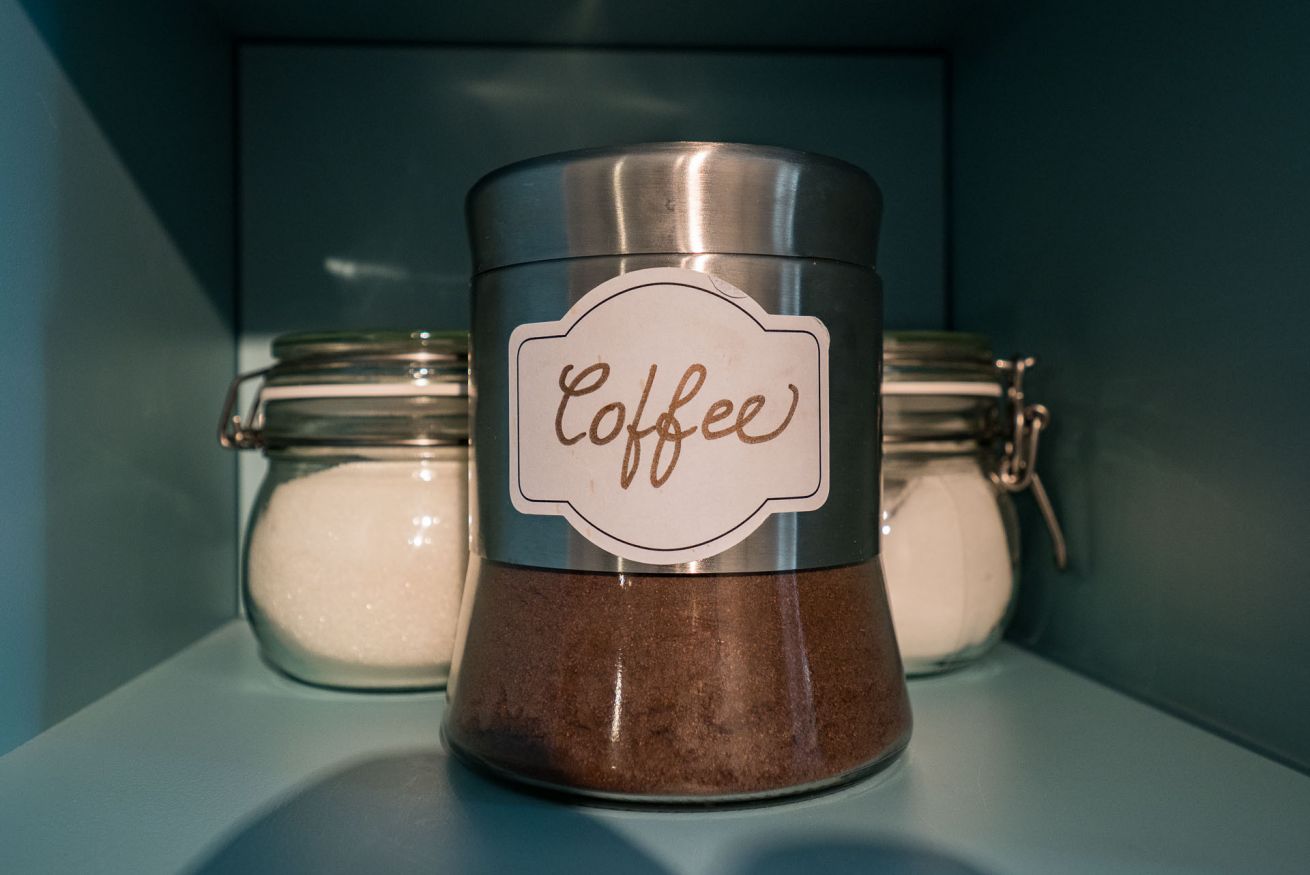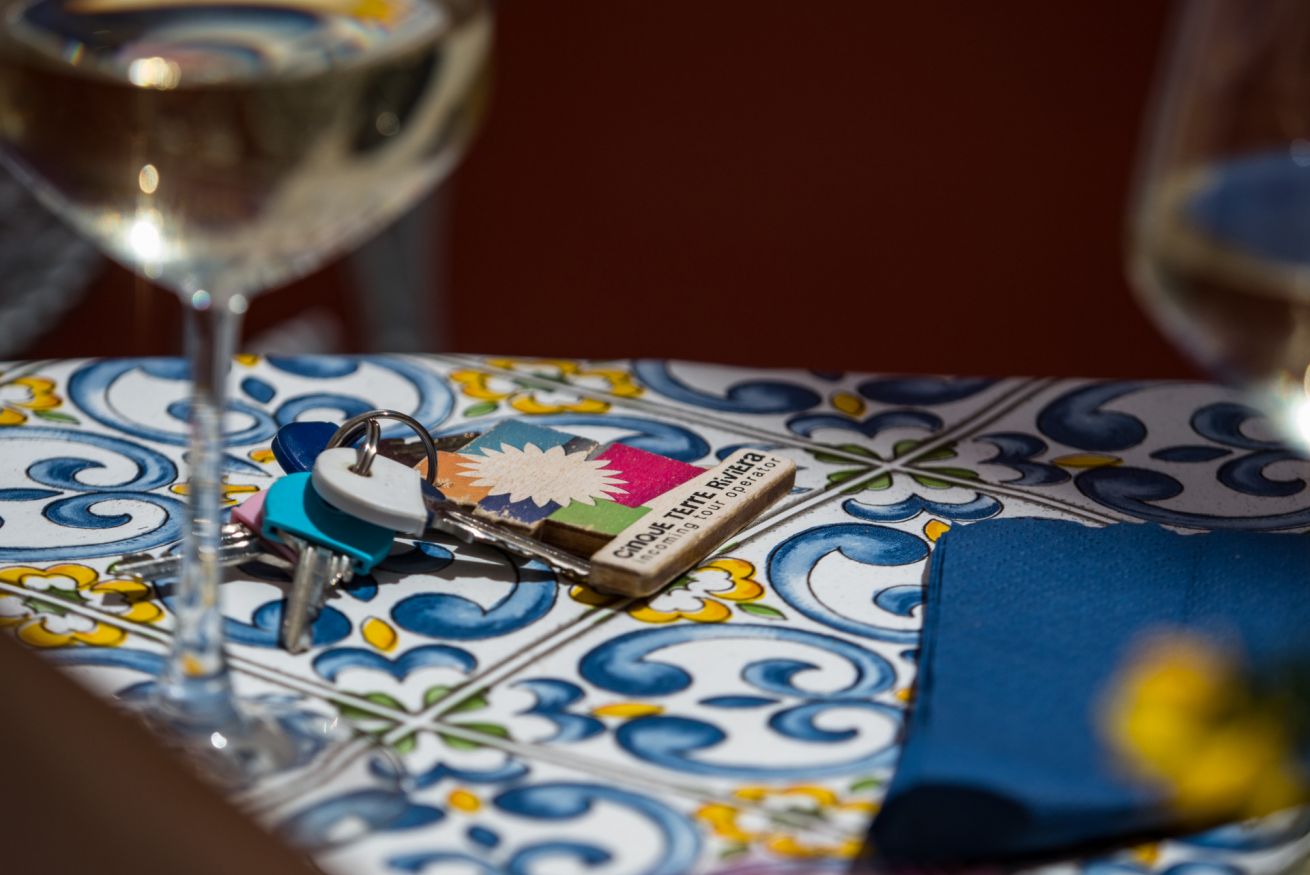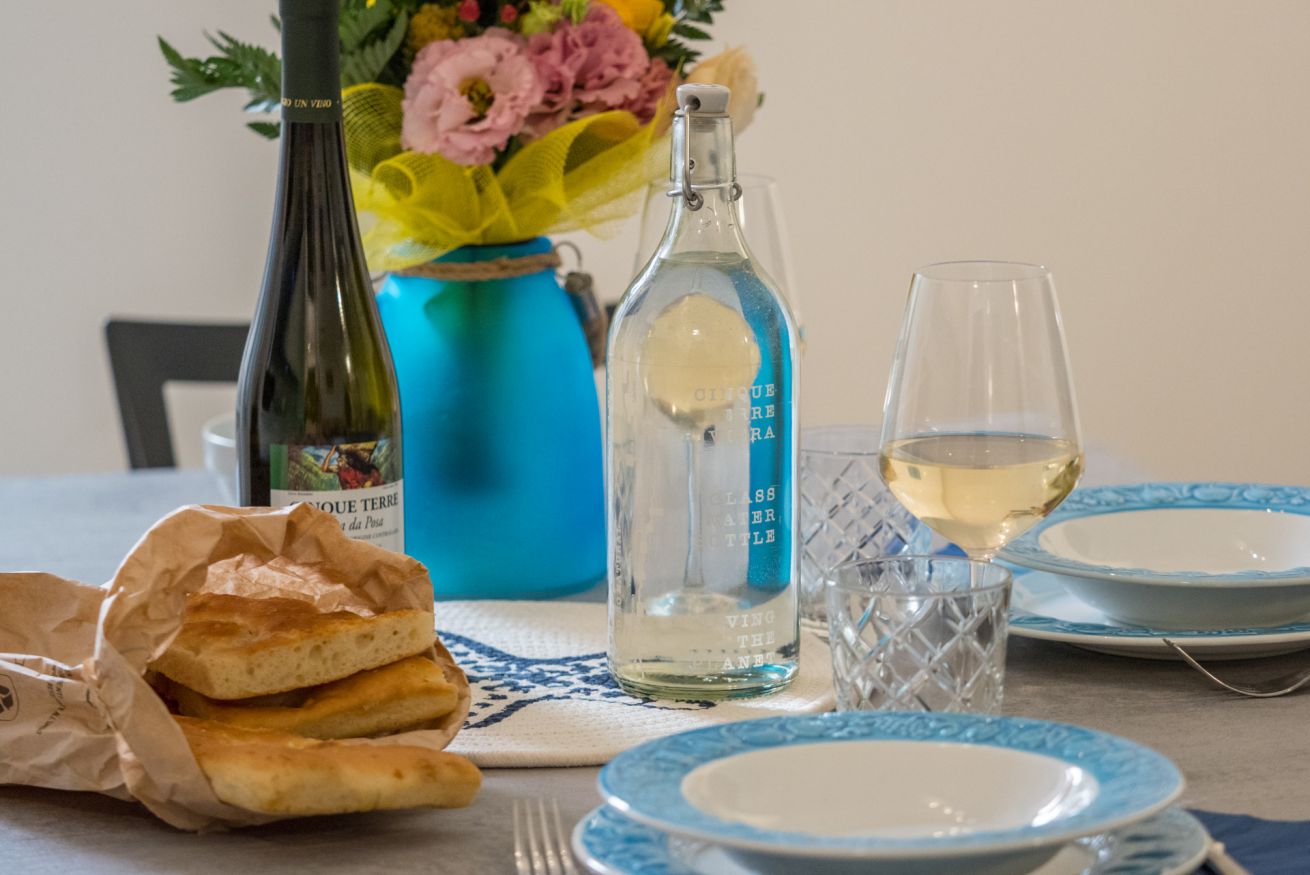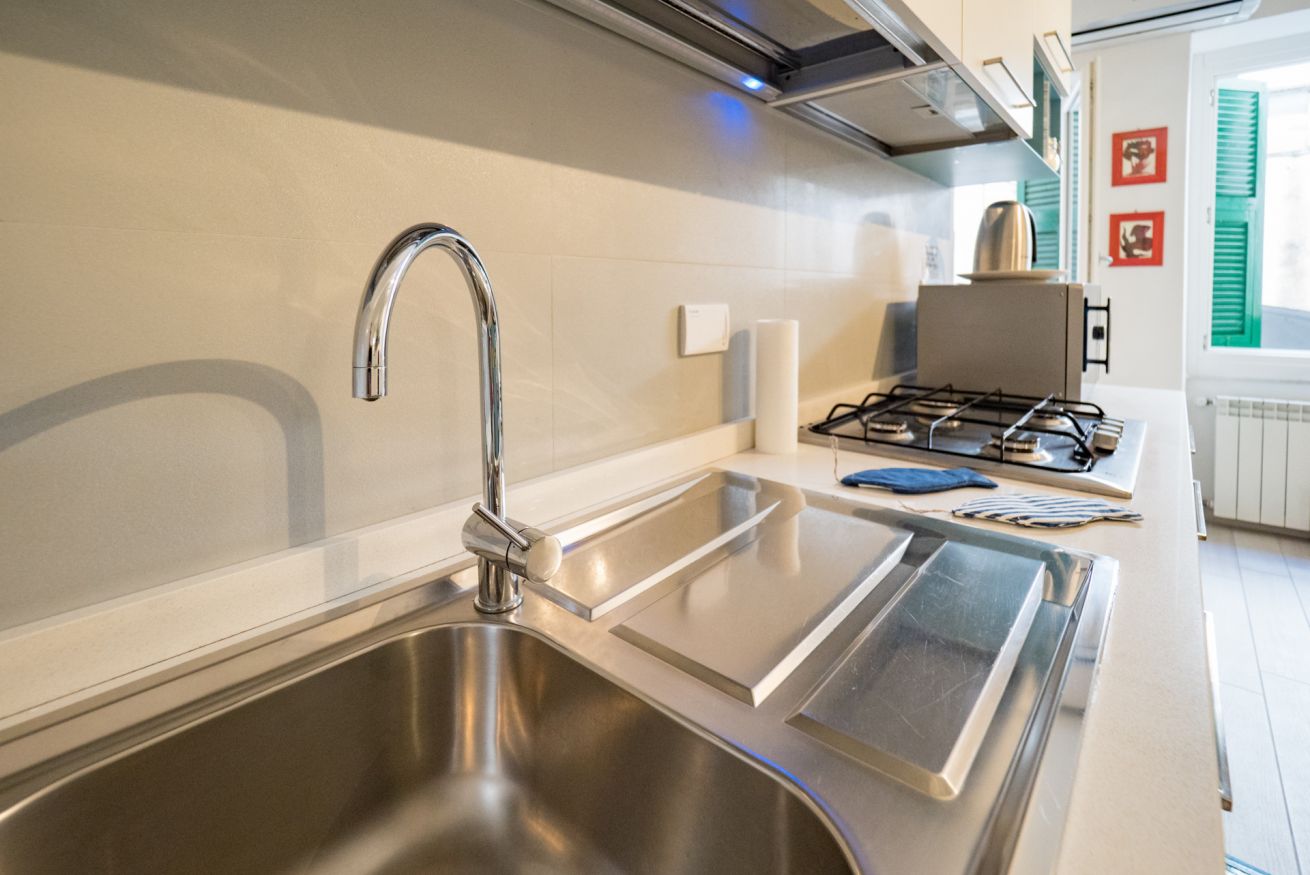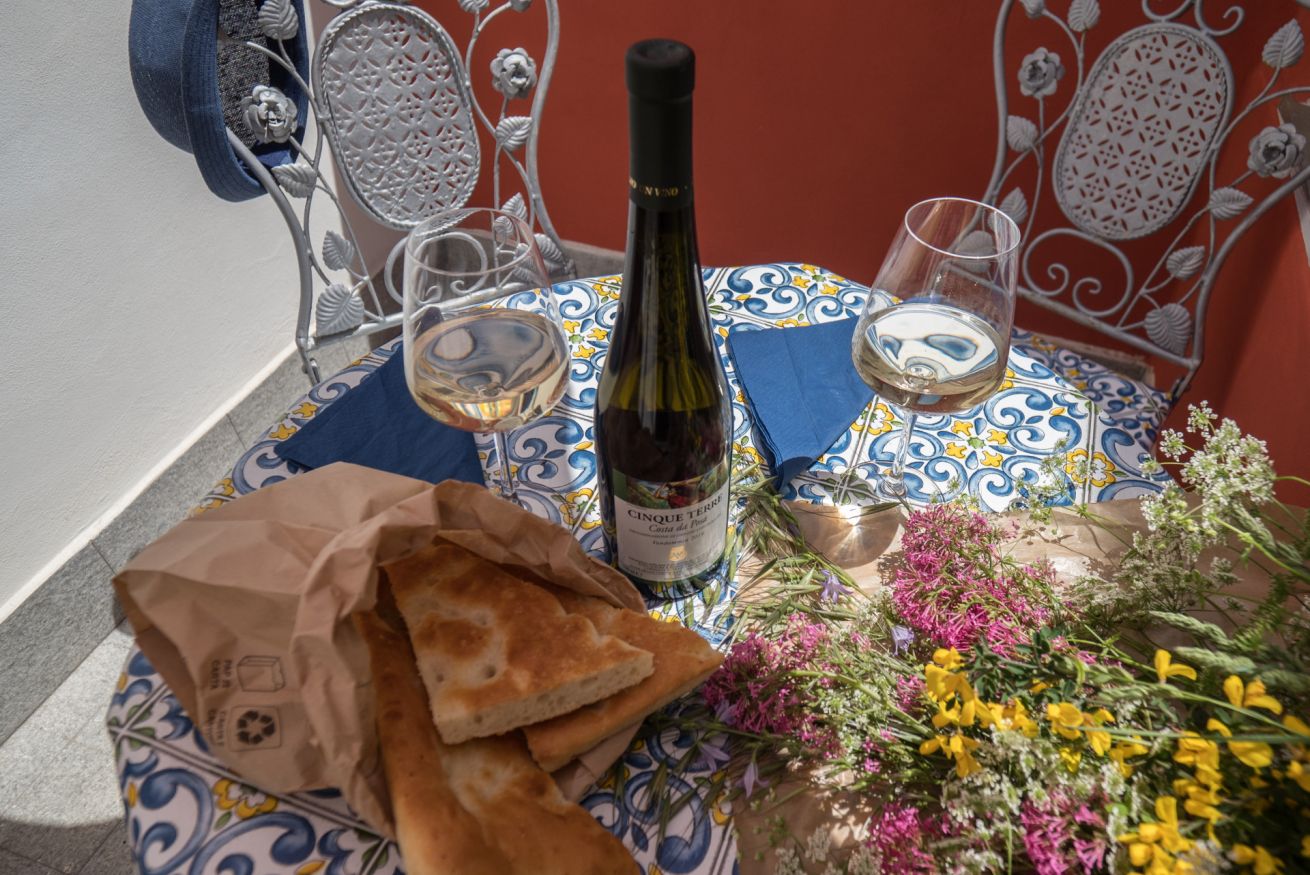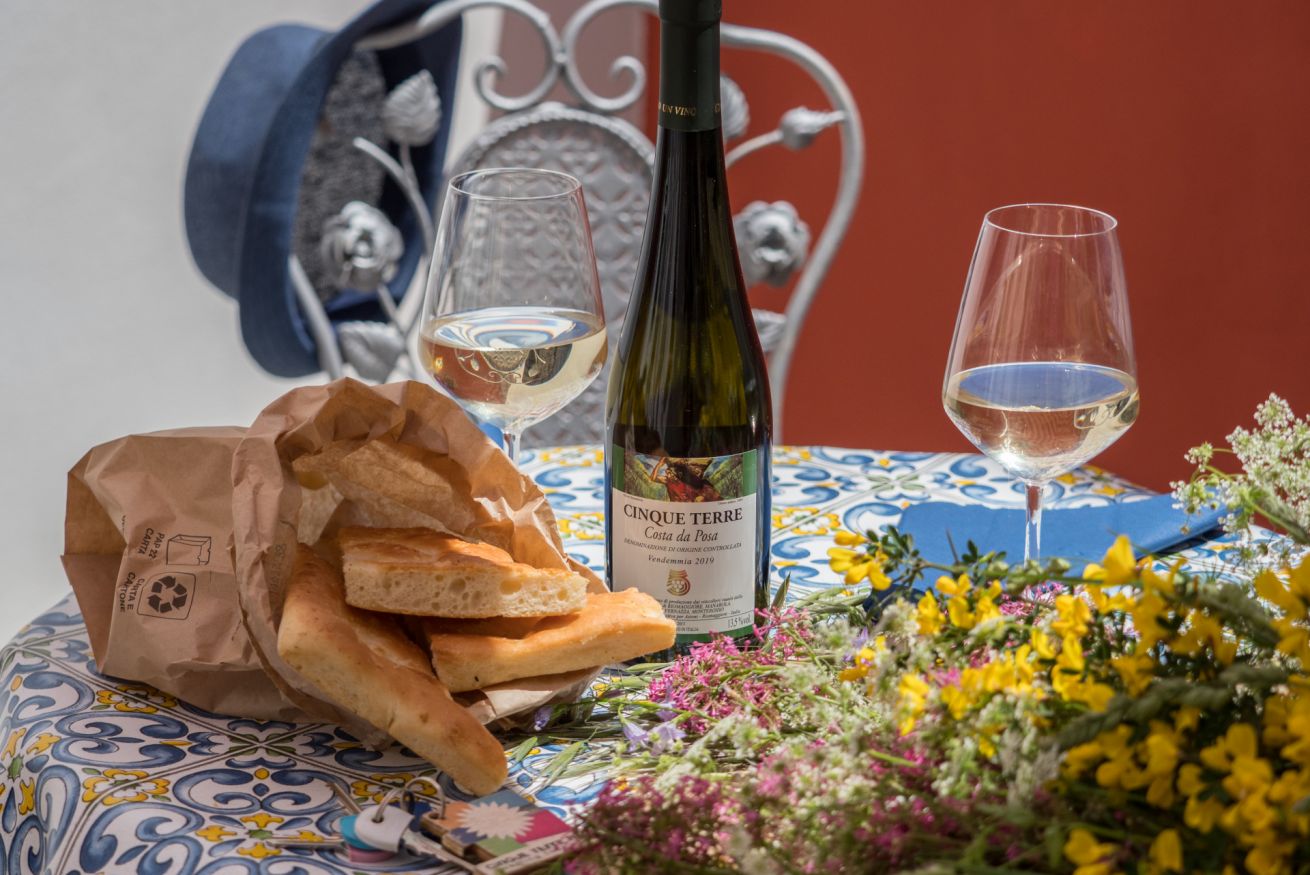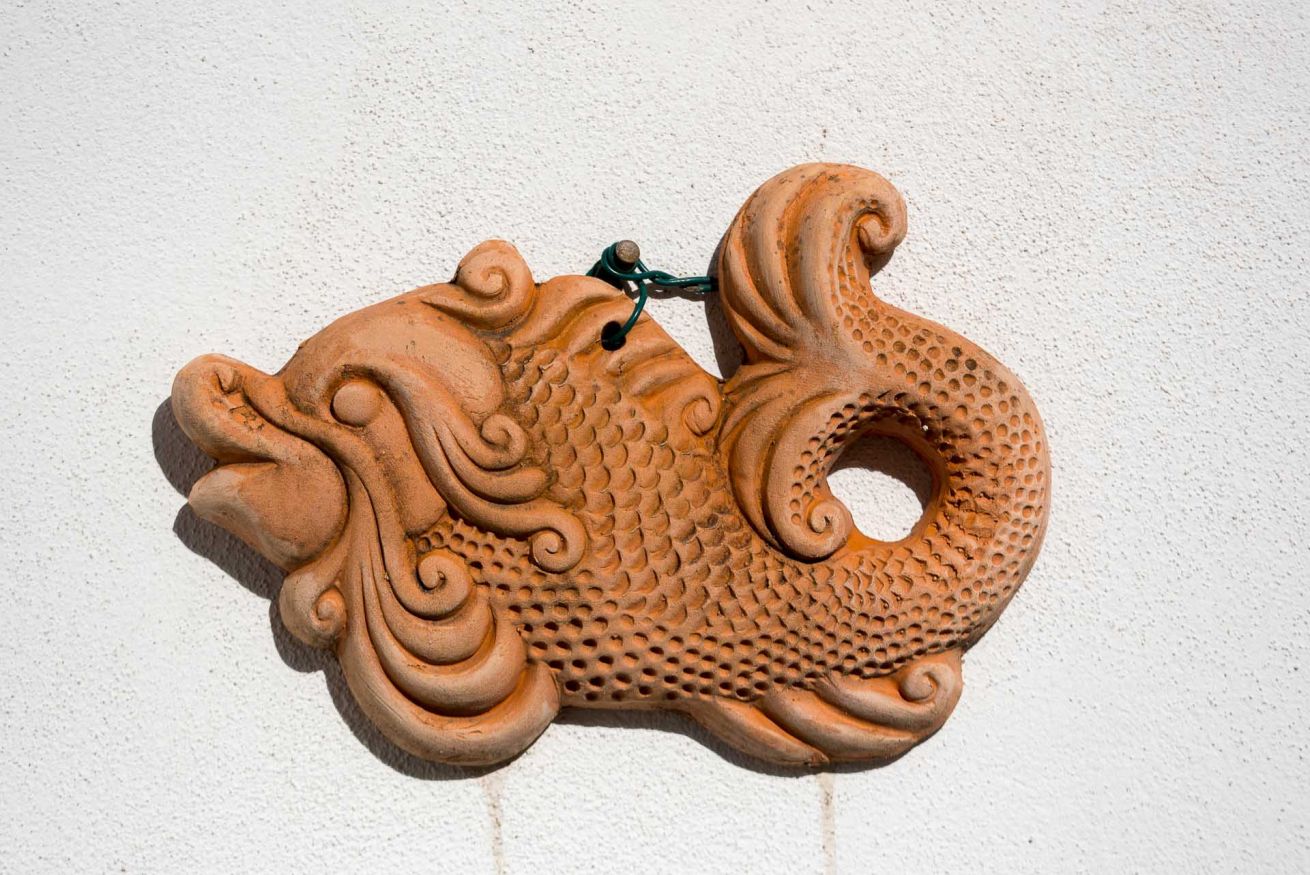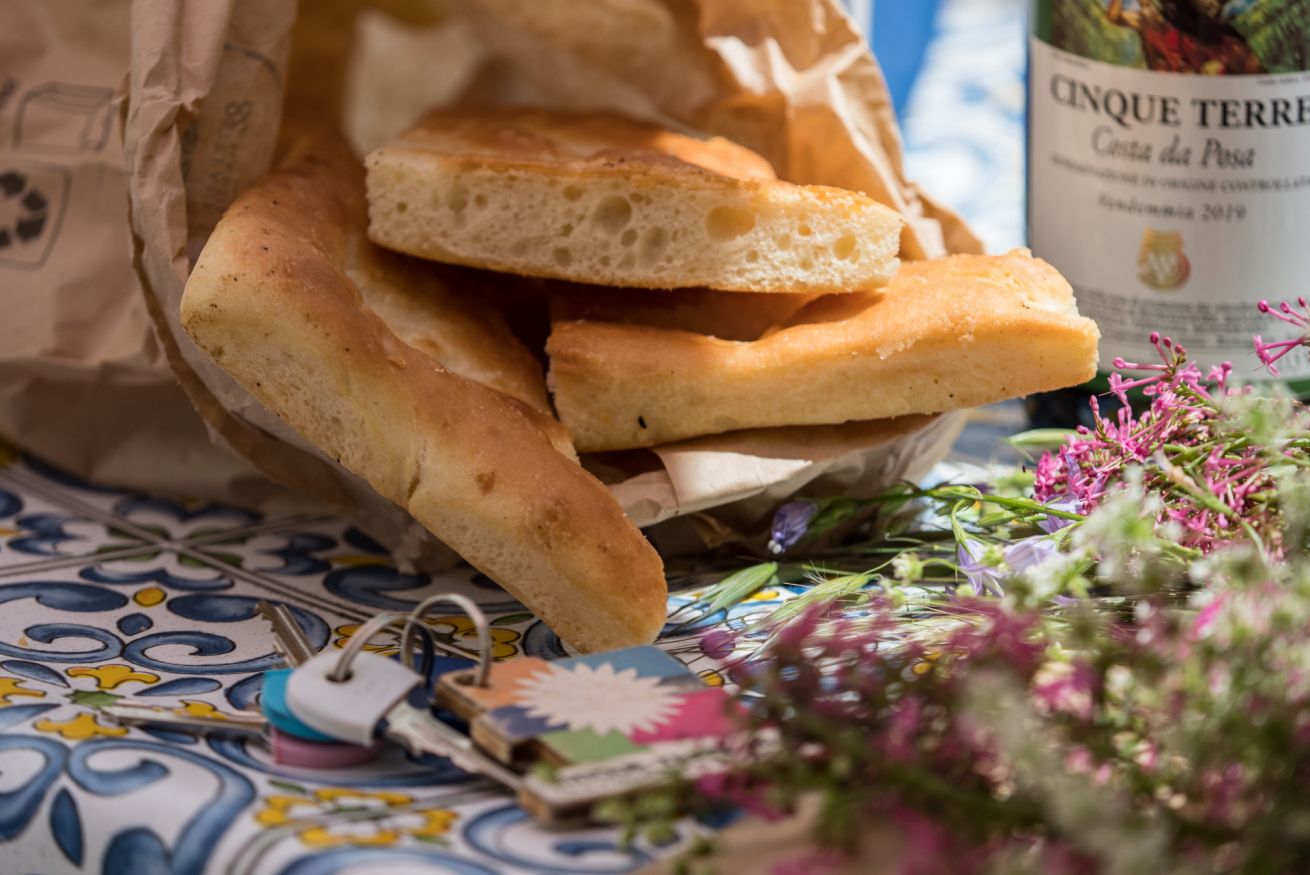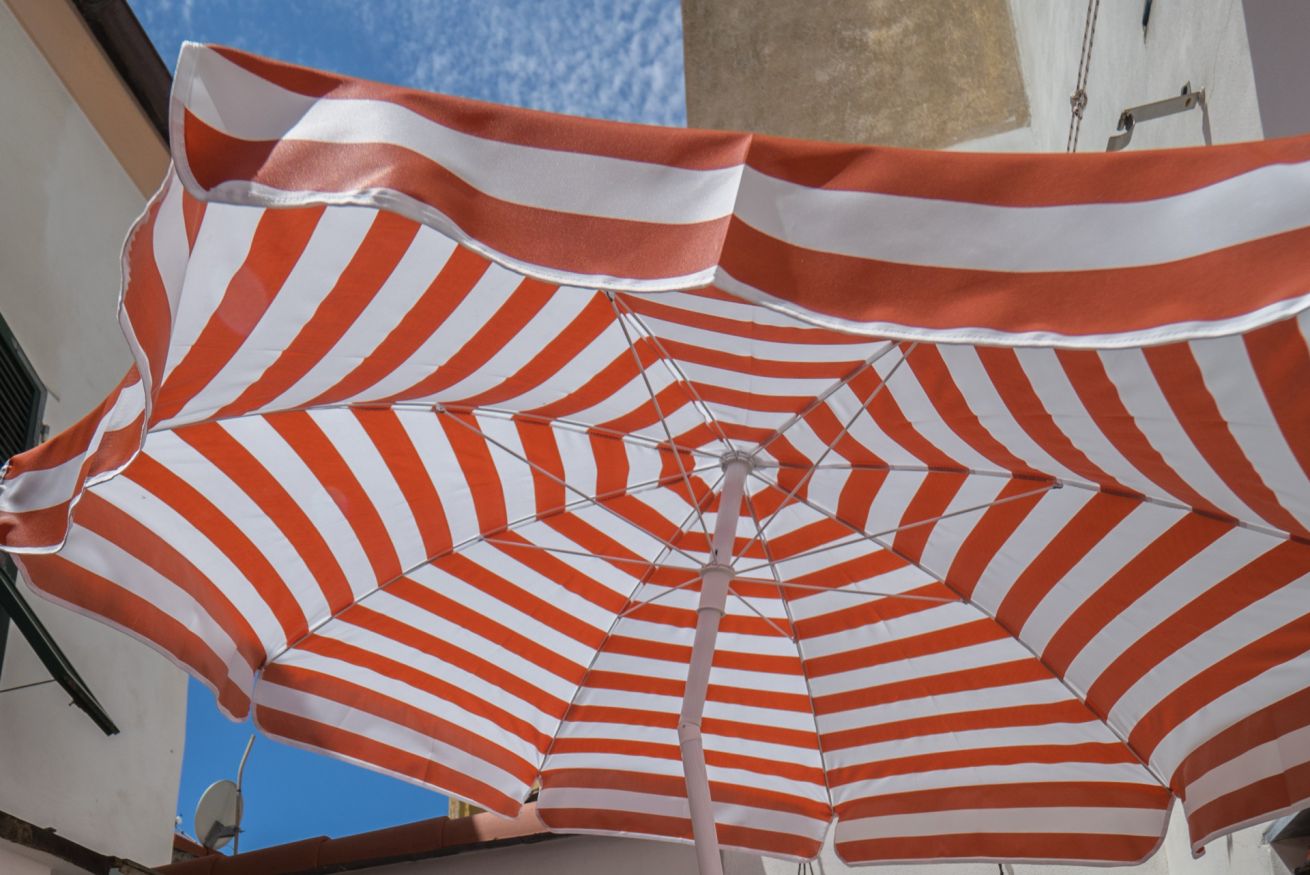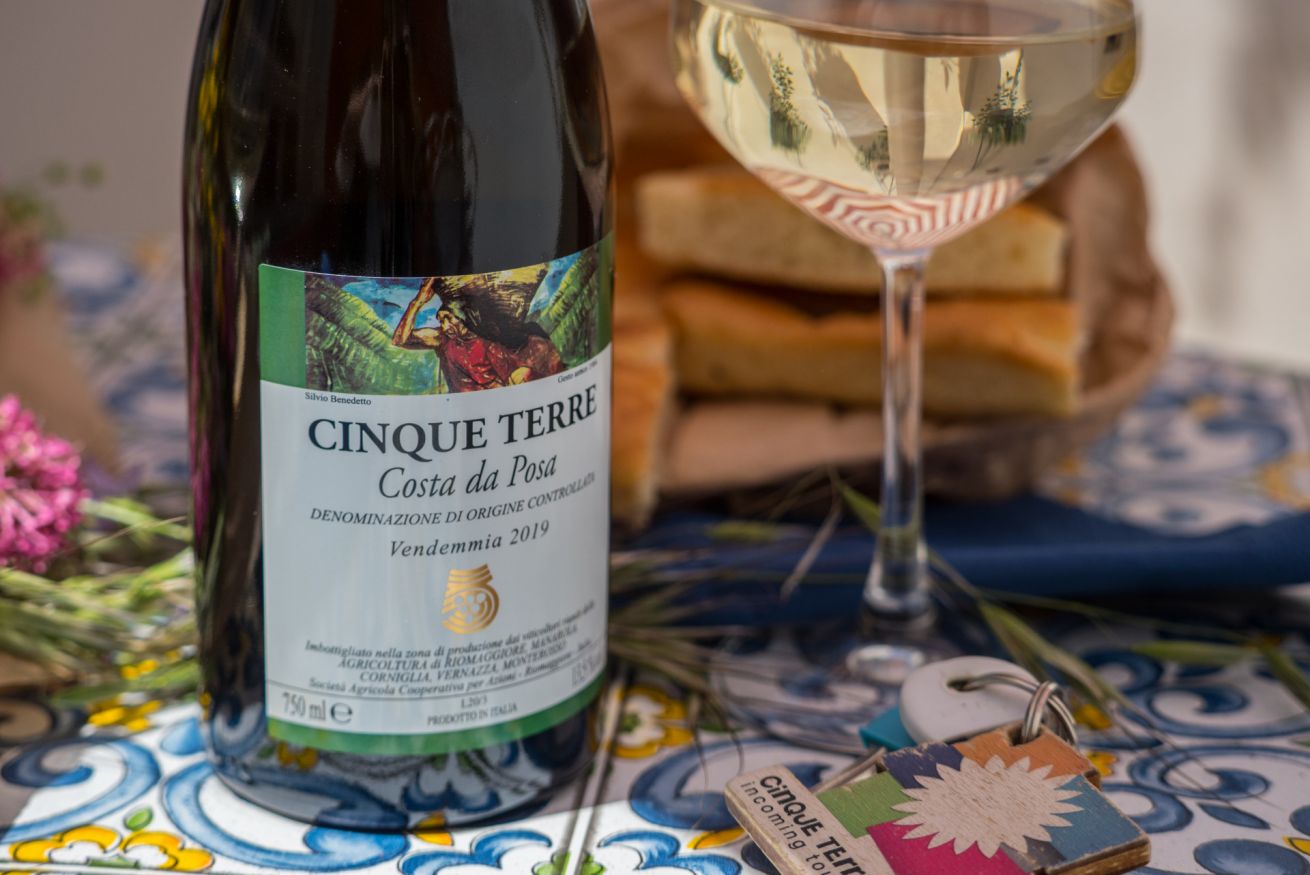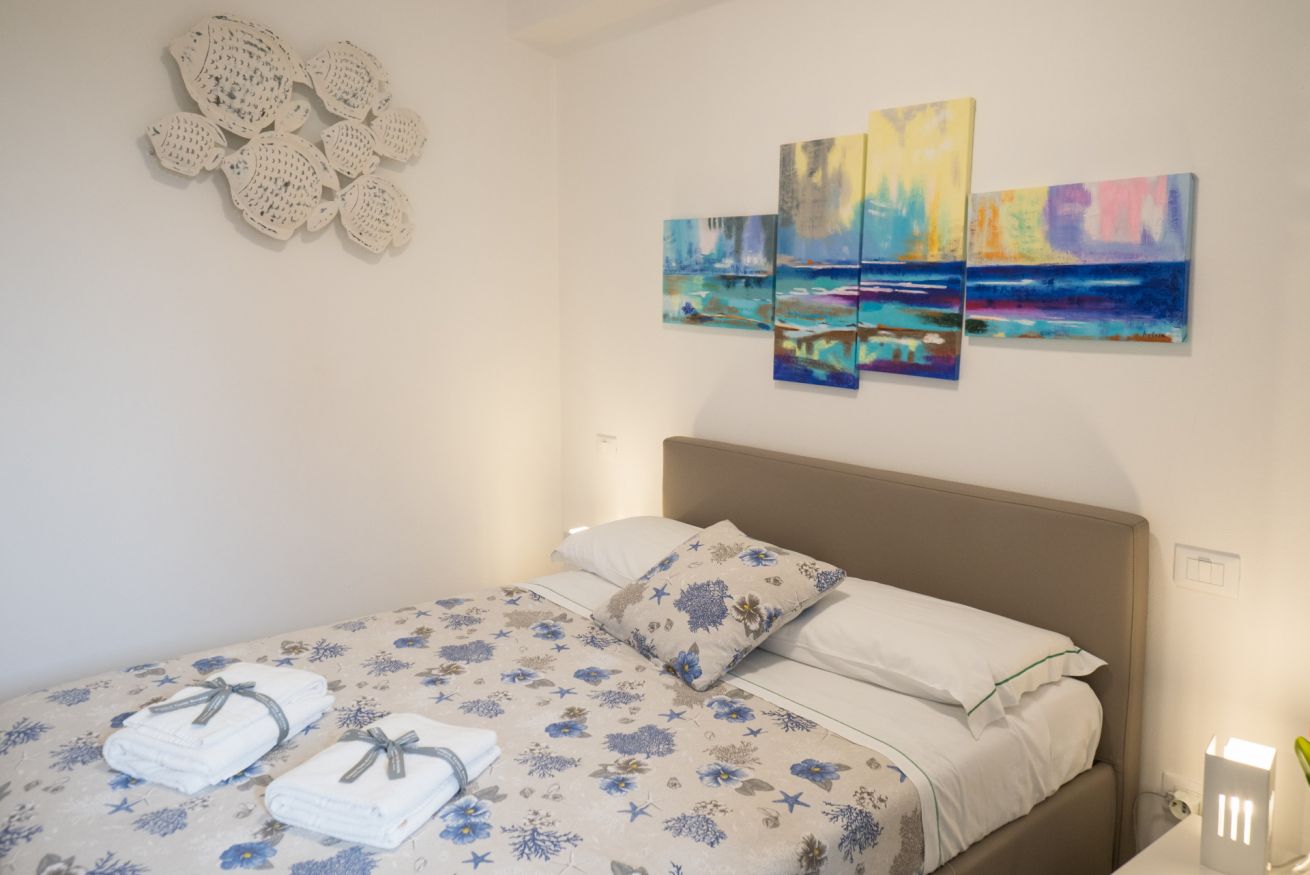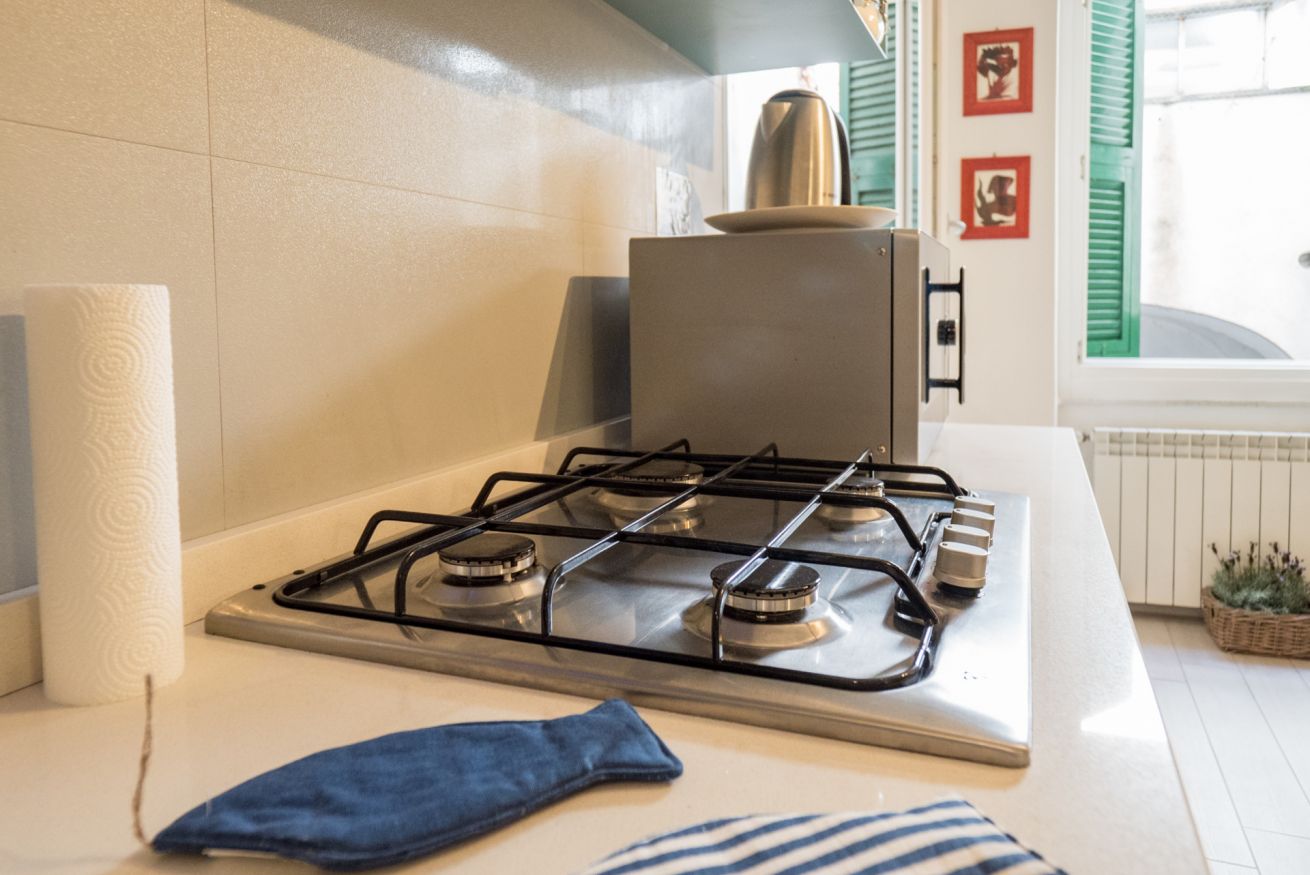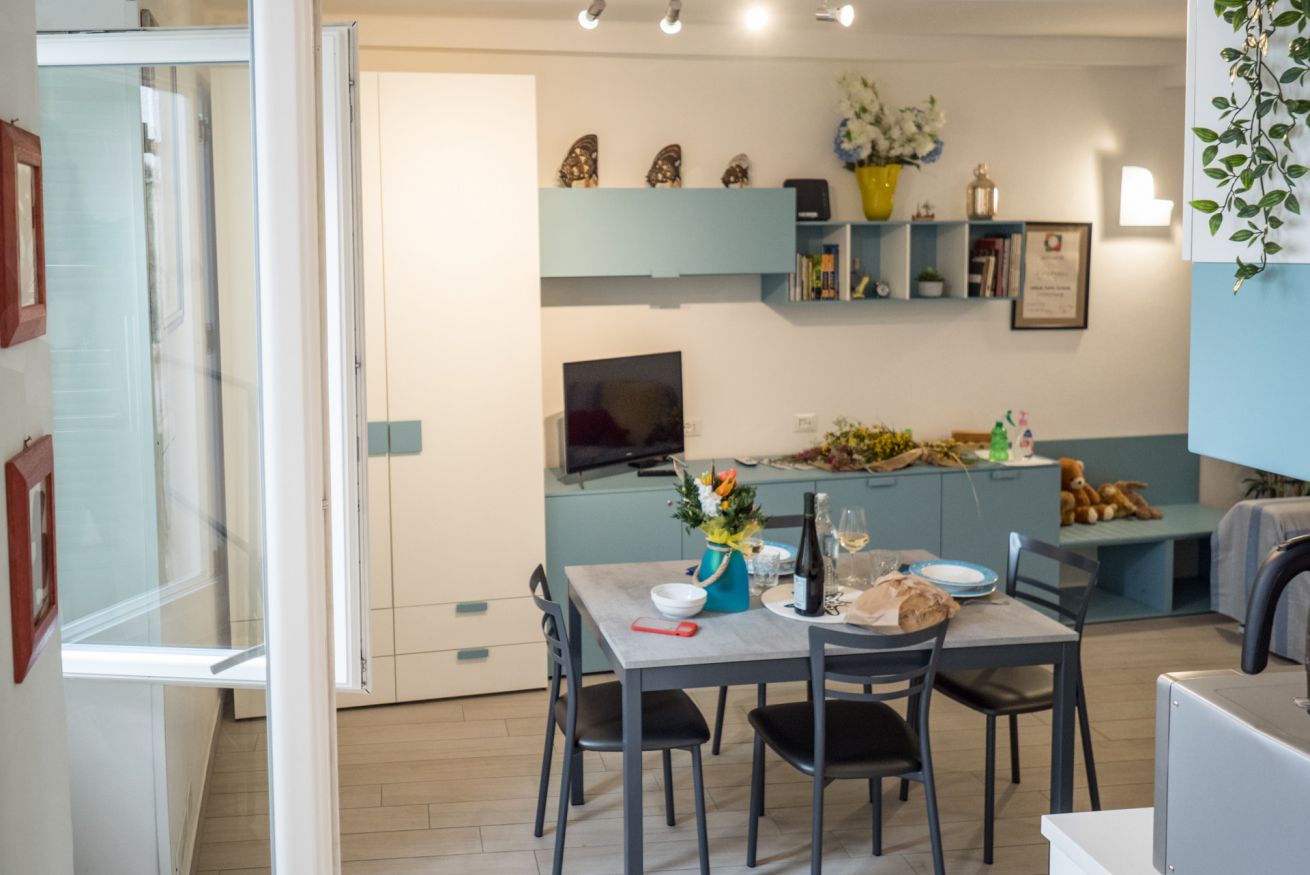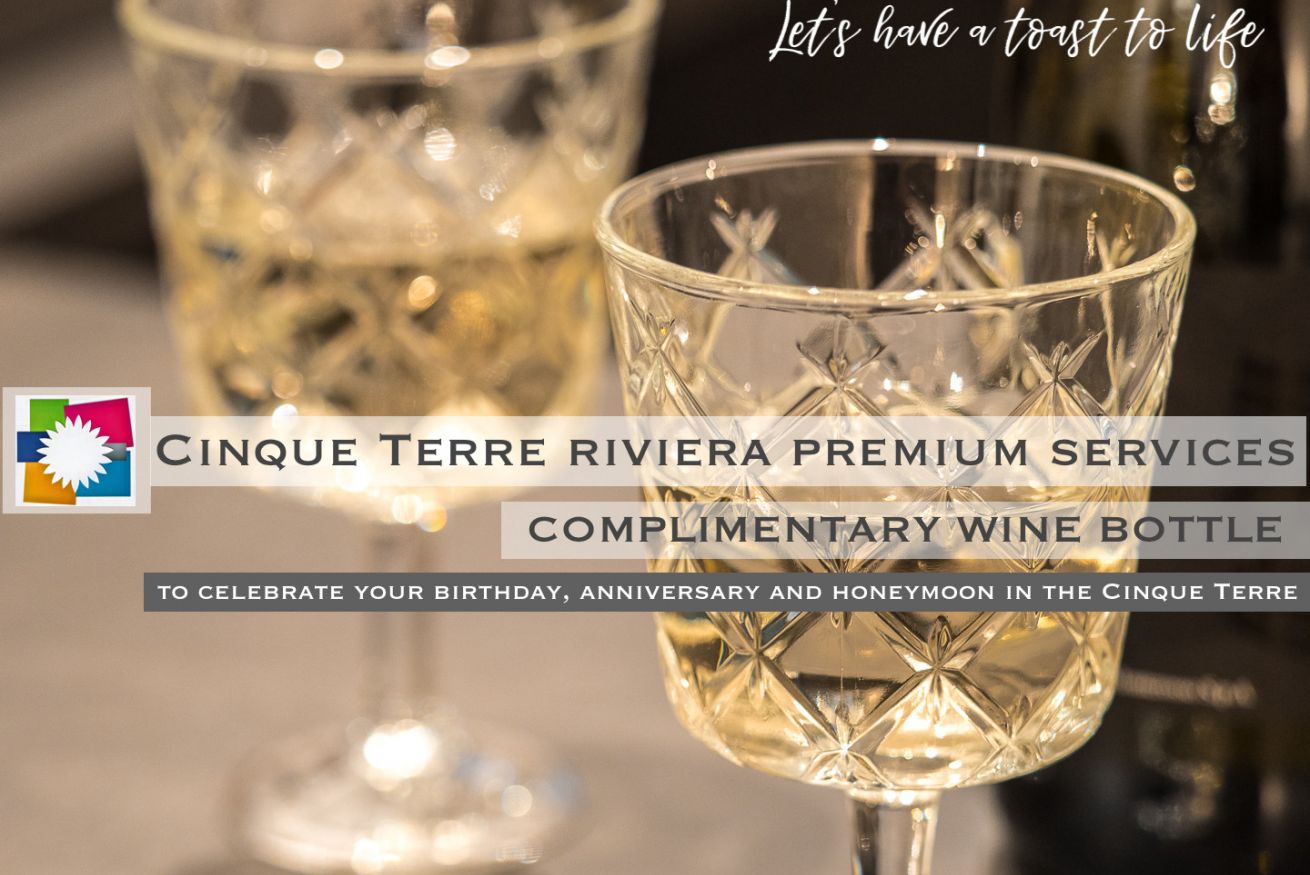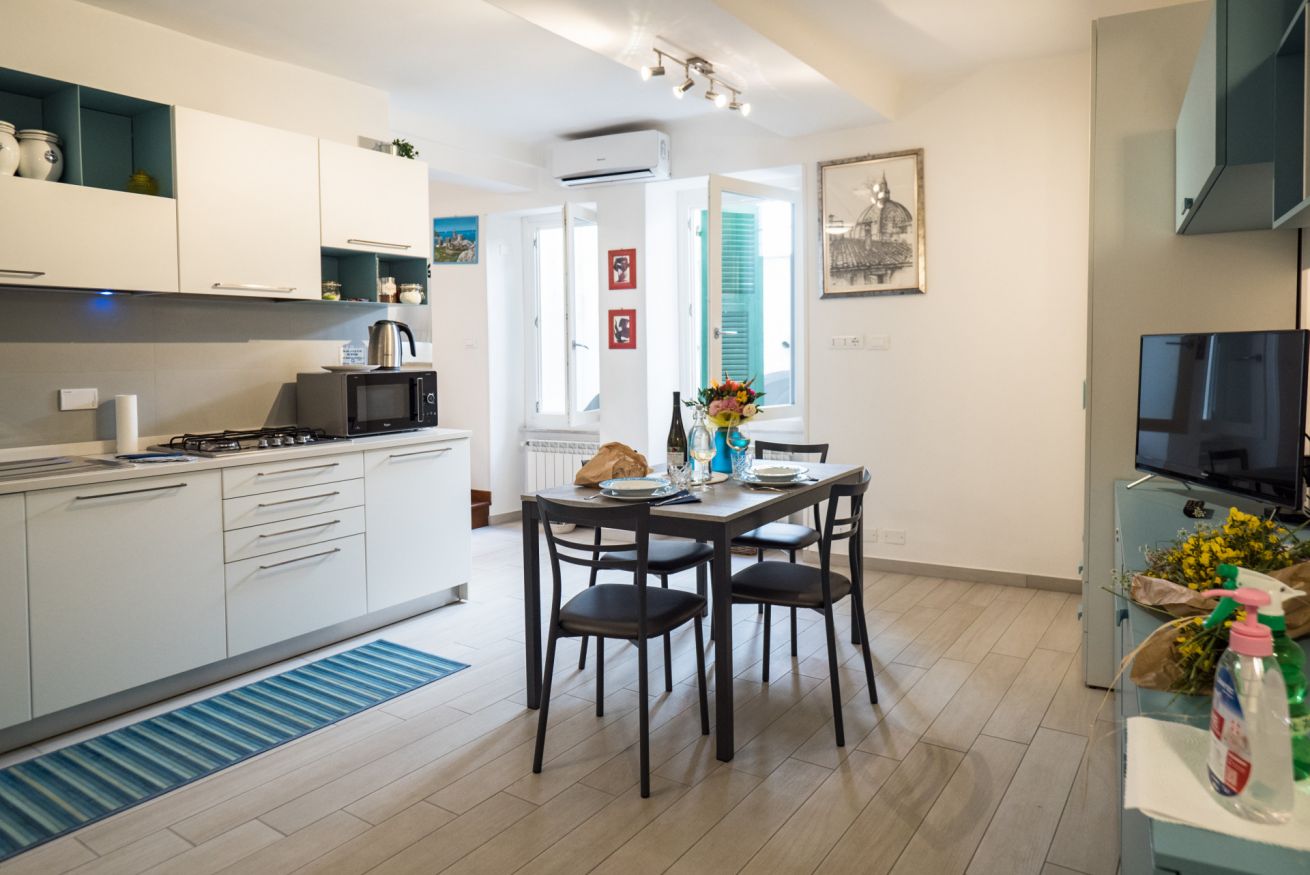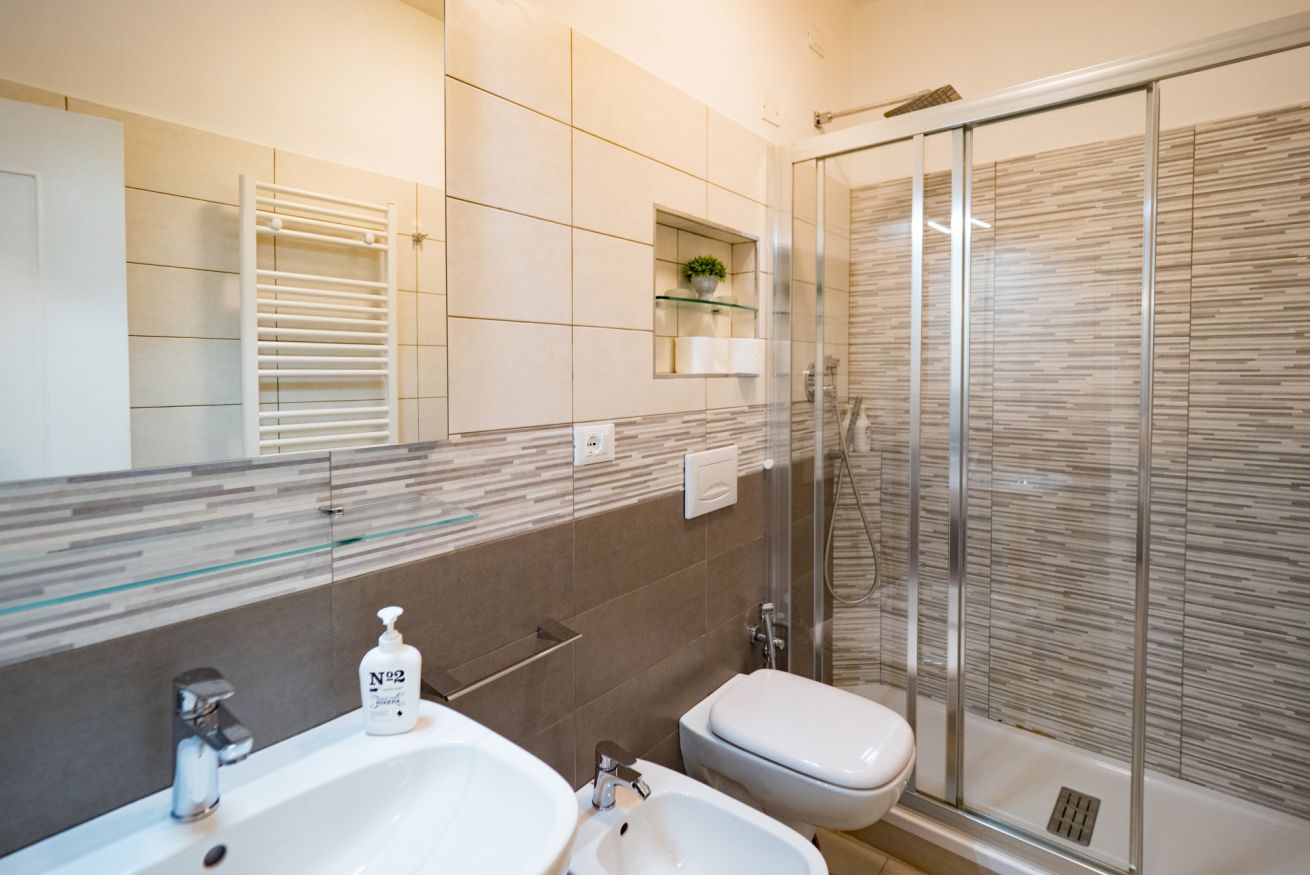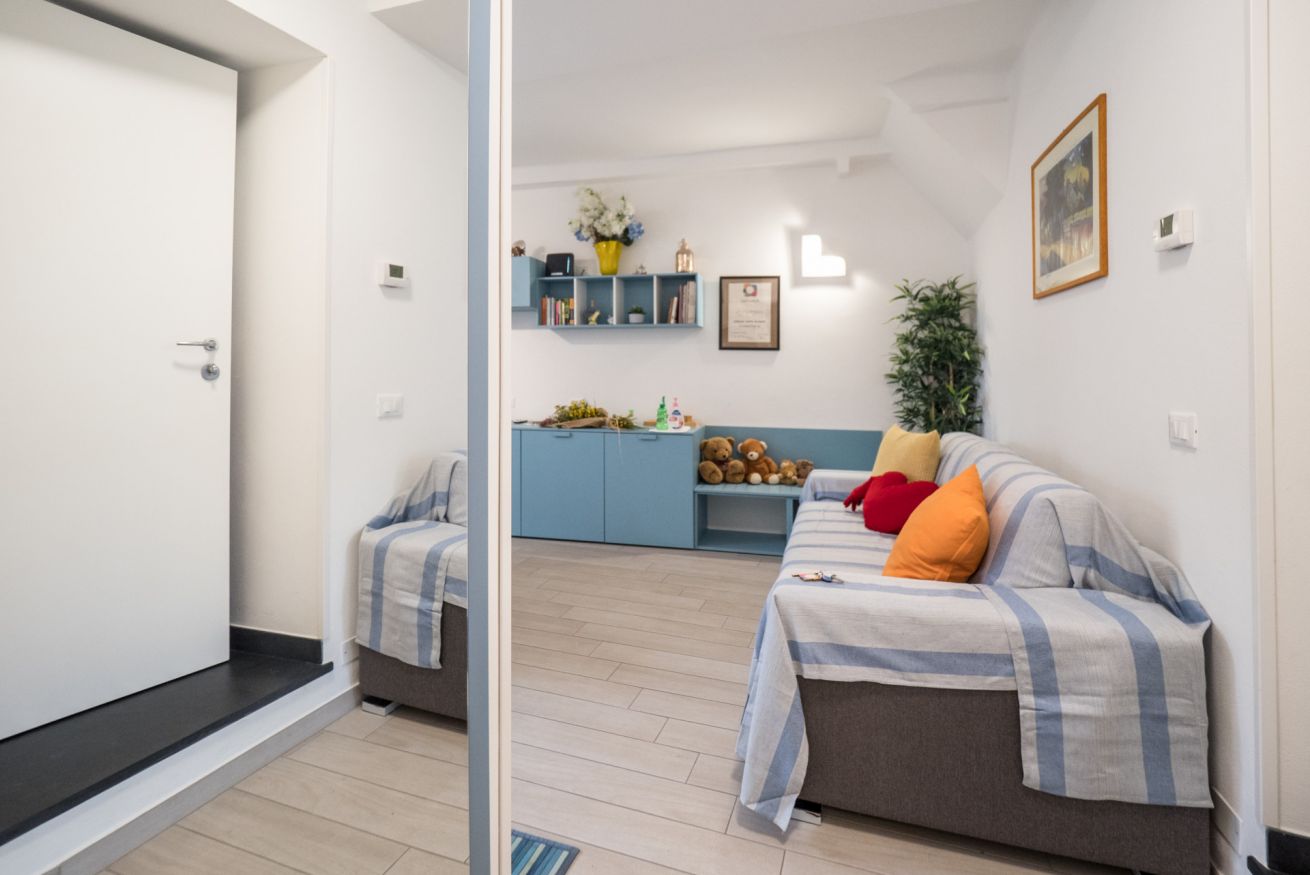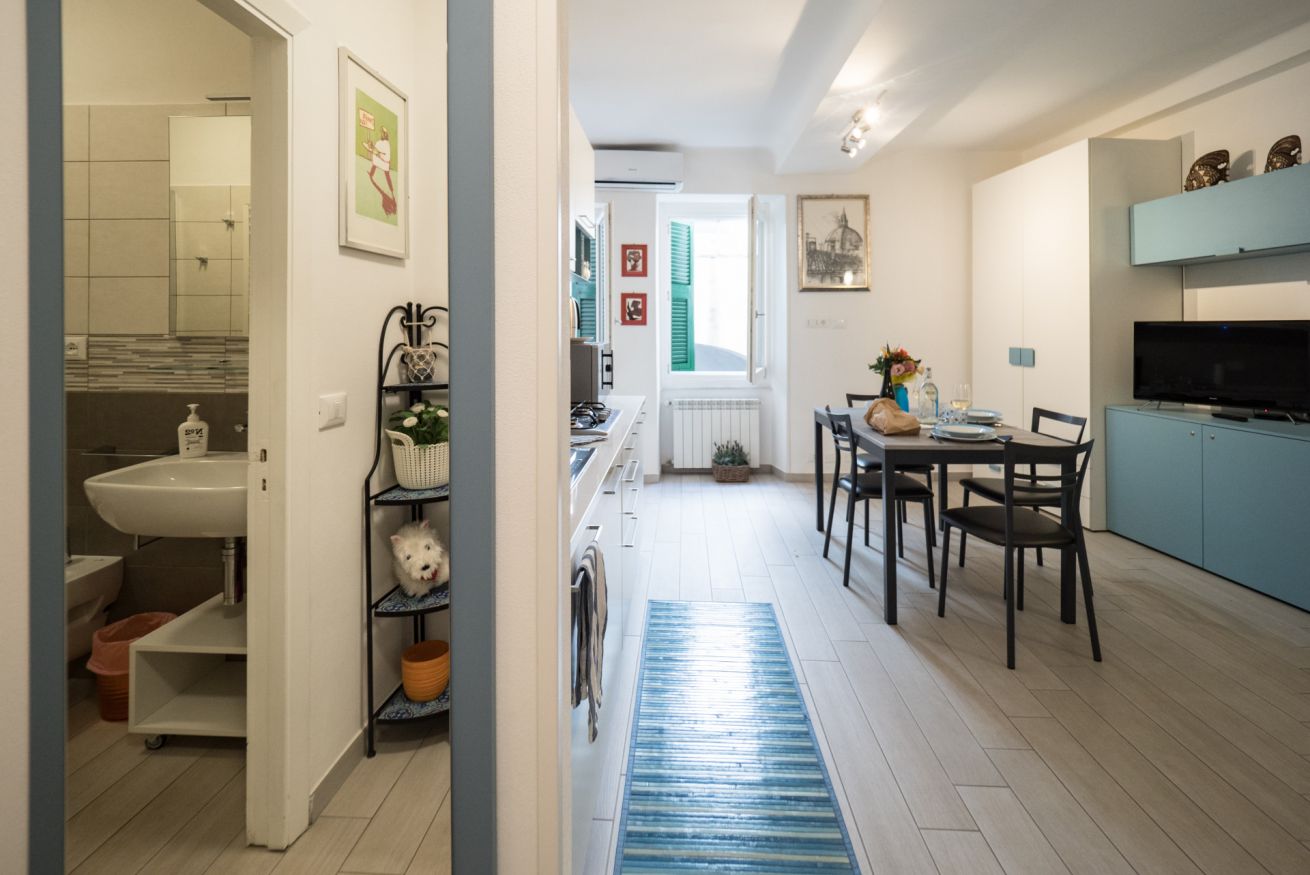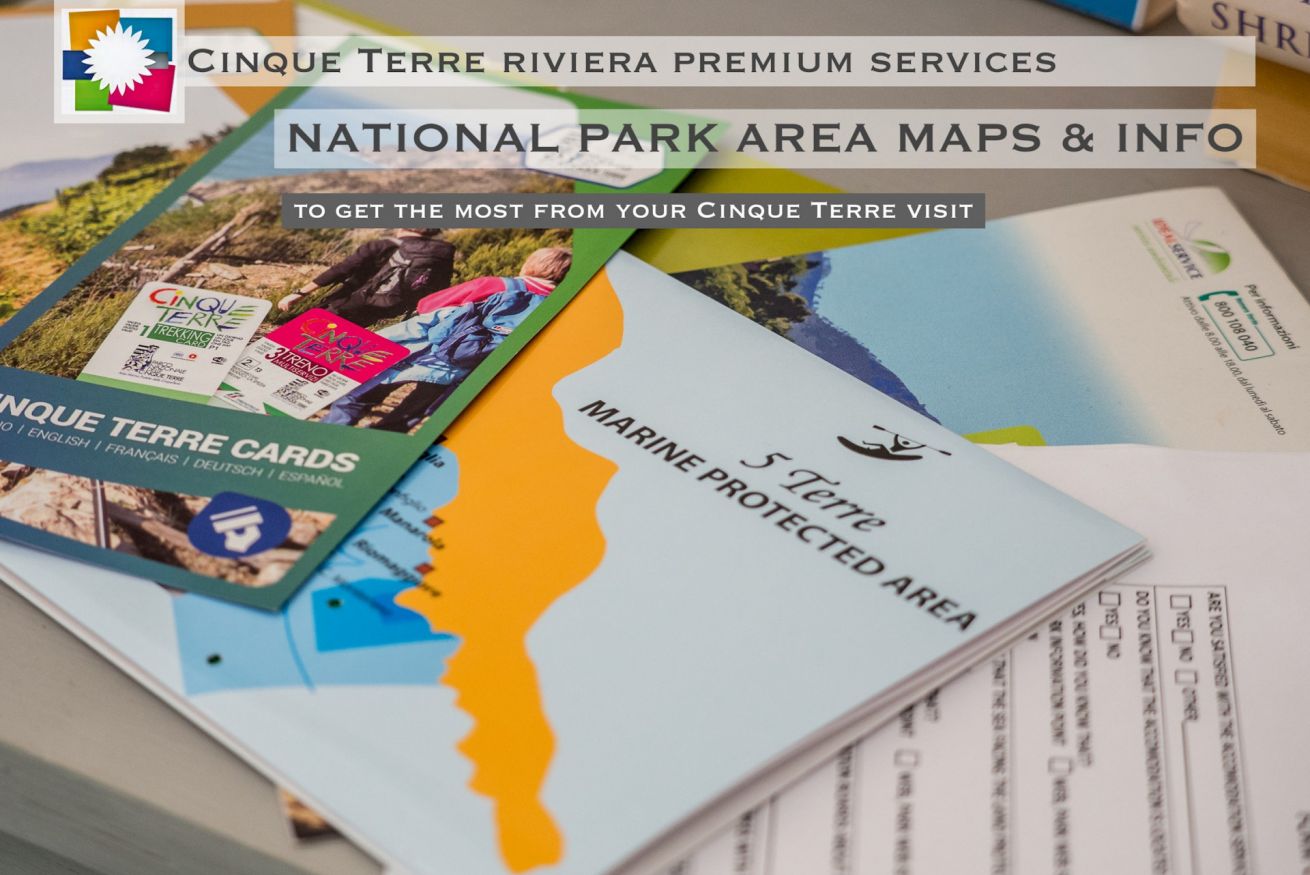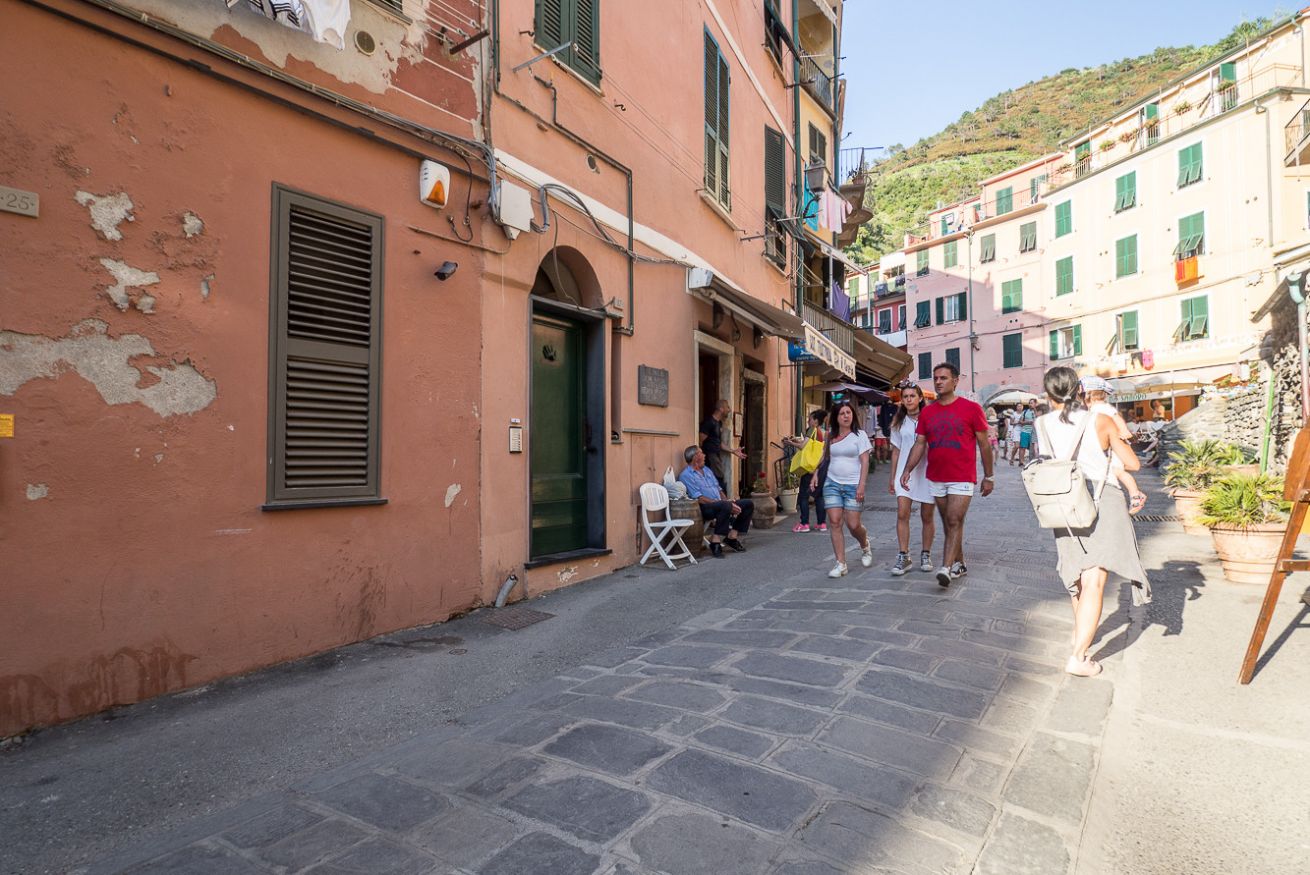 Cornabrugia Patio Apartment
Apartment

- Via Roma, 27 - Vernazza
Description
Cornabrugia Patio Apartment is a lovely all-comforts apartment with an intimate patio in the heart of Vernazza. It went under restoration in Spring 2017 and is a great rental opportunity for all our guests.
The Apartment
Cornabrugia Patio Apartment is on a third floor of an old, curious building, famous for La Scala delle Cinque Dita (the Staircase of the Five Fingers)*. The staircase leading to the apartment has a typical Genoese style, very popular in most of  Genoa ancient buildings. On entering the apartment we have a spacious living area with a comfortable sofa bed, dining table and fully equipped kitchen. In sitting room we also have smart TV. Air conditioning in all the apartment. The windows open on the building staircase, making it a quiet apartment away from the noises of the main street. The bathroom is to the left of the entrance door. Bathroom is elegant and with a spacious shower. From the living room we have access, without separating door, to a double bedroom. A wooden 4-step staircase leads us to the apartment patio, an oasis of quietness. Its a lovely place for having breakfast, dining al-fresco or enjoying a delicious Cinque Terre glass of wine under the stars at night.
Good to Know
Cornabrugia Patio Apartment it's a lovely and comfortable place, ideal  for couples or families up to four. It's a short distance from the train station, just 50 mt afar. Grocery store Coop is below the property and restaurant, pubs all around. It's a great place for all guests who want to stay in the centre of the village.
Cinque Terre Riviera Plus: 1. complimentary welcome breakfast for your first morning in Vernazza 2. wine bottle for your anniversary or your birthday! (event must be specified at time of reservation) 3. concierge office in Vernazza open from 10:30 as.m. to 1:30p-m. and from 2:30 p.m. to 6:00 p.m from Mid March to Early November
Please Note Cinque Terre Riviera does not provide refunds for declarations of war, acts of war, travel alerts or warnings issued by the Italian government or any other government, airline related stoppage or re-routings, or any other events beyond its control. Cinque Terre Riviera will not be held liable or provide any refund due to the condition of certain amenities, including air conditioning, dishwasher, washing machines, private telephones, wifi, lack of heating during forbidden season (Apr 1st - Oct 31st) and other appliances.
History
Cornabrugia Patio Apartment lies in the building of La Scala delle Cinque Dita (the Staircase of the Five Fingers)*. The legend tells that in the past, long long time ago, in the morning the inhabitants of that building woke up and, exiting their apartments, found the stamp of 5 blooded fingers on the staircase wall near the front door. They were afraid to find a wounded person or a corpse somewhere in the village.  After long searches, anyway, nothing of the kind was found and none was reported as missing...but the mystery remains even today in the village memory and a metal cast hand over the front door still keeps the legend alive. The staircase leading to the apartment is also a part worth noting. It has a typical Genoese style, that can be found in most of  Genoa ancient buildings.
Features
Check-in: 15:00 - 18:00
Check-out: 10:00
Standard occupancy: 2
Max occupancy: 4
Floor: 3°
Elevator: No
Amenities
Air conditioning individually controlled in room
Essential cooking products
First day breakfast included
Self-controlled heating/cooling system